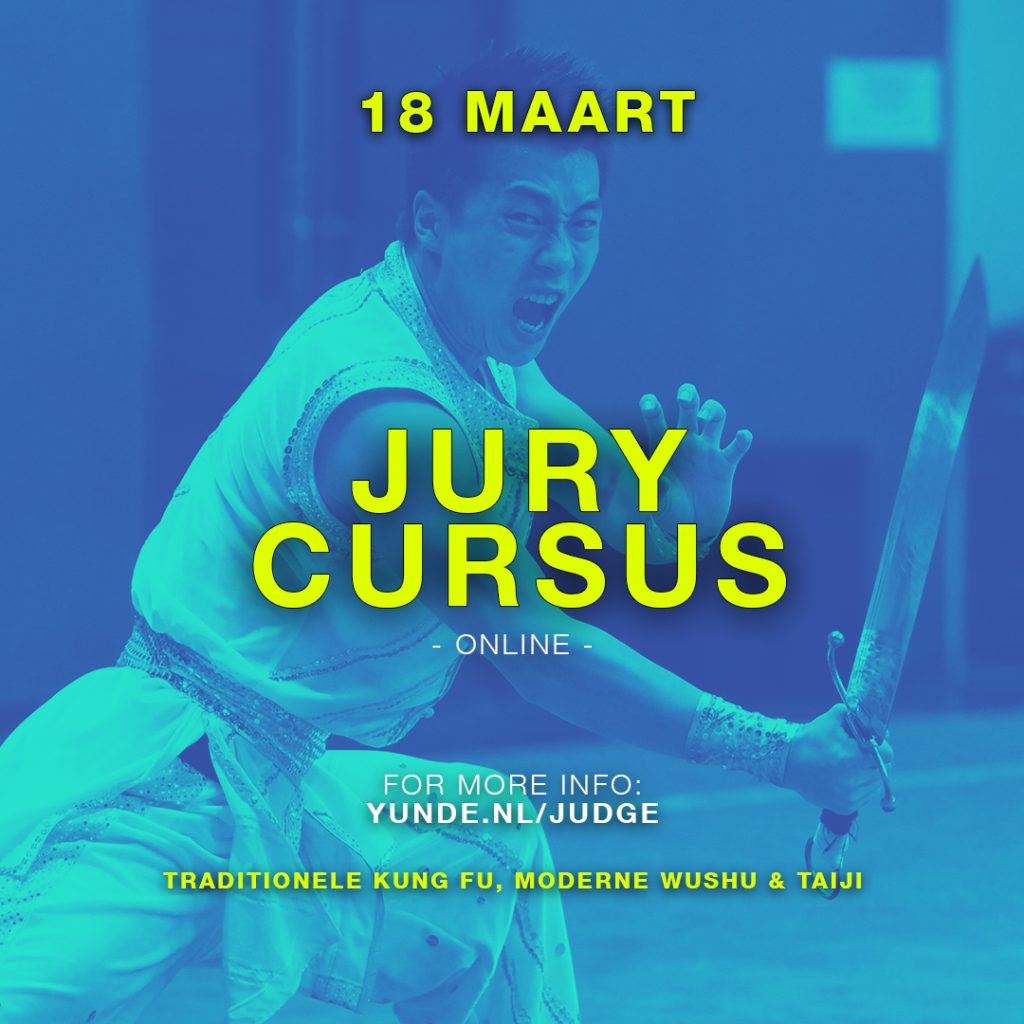 Please Note:
English speaking participants are very much welcome!
If any English speakers sign up, we'll hold the course in English (and translate to Dutch when necessary).
Only residents of The Netherlands and Belgium will receive a certificate and judges passport by mail. International attendees will receive a digital certificate.
Kenmerken van deze cursus:
De cursus wordt gegeven via Zoom en duurt ongeveer 4 uur, waarvan de eerste twee uur theorie zal worden behandeld. De laatste twee uur van de cursus ligt de focus op oefenen voor in de praktijk, door middel van het bekijken van verschillende scenarios en jureren met videomateriaal. Deelnemers leren over de verschillende A-, B- en C-groepen voor moderne Wushu, maar ook het 10-punten systeem dat gebruikt wordt op traditionele wedstrijden. Er wordt gekeken naar de verschillen tussen deze systemen en hoe deze op Nationaal en Internationaal niveau kunnen worden toegepast. Alle kennis die nodig is om een wedstrijd te jureren komt aan bod. Lesmateriaal zal worden gedeeld zodra het registratieformulier en de betaling zijn ontvangen, zodat cursisten de theorie kunnen doornemen voordat de cursus begint.

Om de cursus zo toegankelijk mogelijk te houden bedragen de kosten slechts 25 euro per persoon en houden wij de cursus online. Zo bespaart u reiskosten en tijd.

Kosten voor deelname: 25 euro p.p.
Rekeninghouder: Yunde
Rekeningnummer: NL42 KNAB 0255 3920 01

Docent:
Niek op 't Ende is sinds 2008 Internationaal jurylid van de Internationale Wushu Federatie (IWUF) en heeft sinds 2009 op alle World Wushu Championships gejureerd. Daarnaast jureerde hij ook op verschillende Europese kampioenschappen (traditionele kung fu en moderne wushu) voor de Europese Wushu Federatie (EWUF) en was hij hoofdjury op verschillende Nationale Kampioenschappen in Nederland, Duitsland en Italië en de Europese Kampioenschappen van 2022 in Griekenland.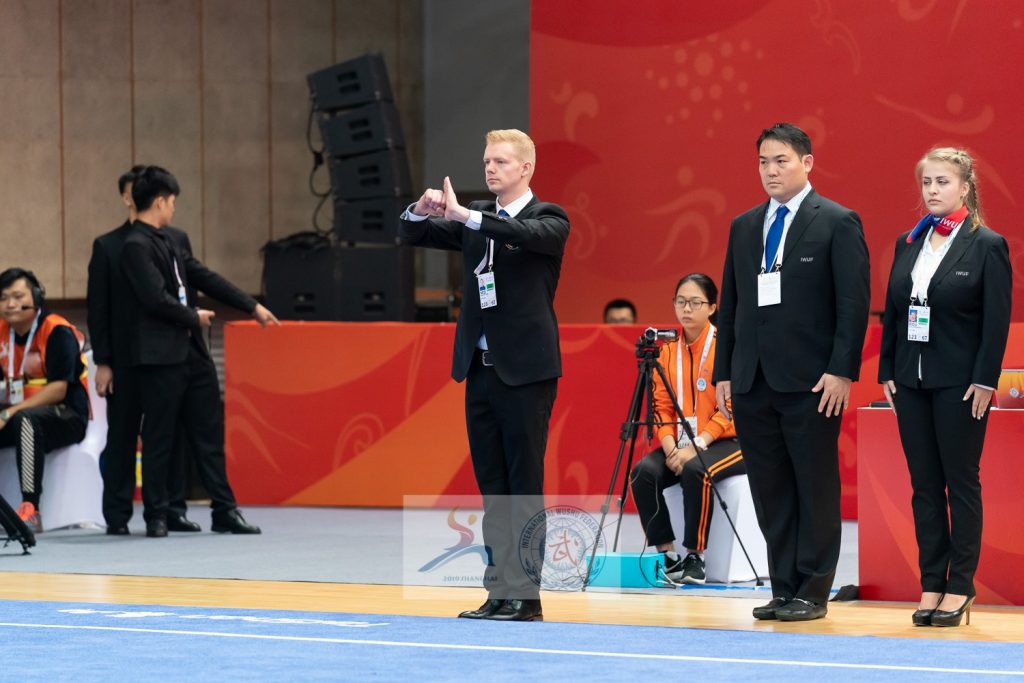 Klik HIER om het registratieformulier in te vullen.